Work places are a playground for all manner of characters.
Some inspire a kind of renewal of hope in humanity, and you just love them…
While some inspire darkness… All in all, the office environment is much like an open day at an asylum. At the end of each day, you realize that a number of people would be better be institutionalized than employed…
But here's a list of coworkers that you may perhaps have encountered at your workspace.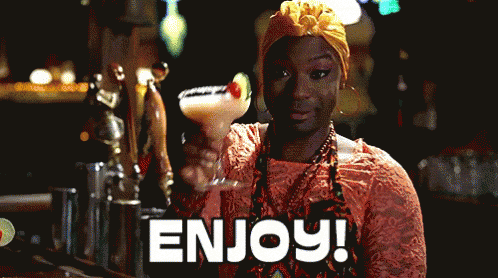 ZILIZOPENDWA
This characters ID probably doesn't have a D.O.B on it. For all you know, they witnessed the ice age, plotted with General China, assisted in the Entebbe raid, attended Jomo Kenyatta's burial, was an active participant in the 1982 coup, and somehow still managed to get employment in a three year old organization.
Every other sentence begins with "You know, back in my day…

And when they see tattoos and piercings…
If you want to find them, shout, PACHYDERM…and watch them scramble to see who else is their age mate…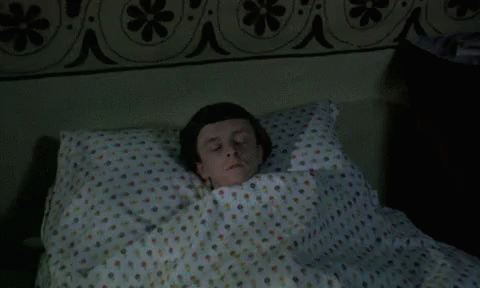 2. THE OTHER TEA LADY
This character has matered the art of brewing and serving steaming hot muchene!
They are the exact opposite of John Snow…
If you missed the lit team building, end of year party or even a random Friday office night out, then this is the person to see for a blow by blow update. Leaving you like…
You think they don't know much about you, but they can write a gossip-ridden telenovela script based on the dossier of dirt they have have on your ass. And they always know how to rope you into that shit…leaving you like…
This person can be either a curse or resource for you due to their intricate network of muchene agents all over.  They are so well researched, they probably know what color of underwear you have on today. You cannot run for public office as long as this person lives and breathes. They simply know too much.
3. THE SOCIAL DIRECTOR AKA MINISTER OF ANASA, GOOD TIMES, FUN TIMES
Whenever you see them on a Friday, you're like…
And when they engage you in conversation, inside you're like…
Every bad hangover you have ever endured has their involvement in it. The worst part about them is how they still manage to some to work, ON TIME, bright eyed and bushy tailed. Dude…
When your colleagues compare the two of you, they would never believe you were together in the depths of 3am whisky like…
Why?
Because by the time you are arriving at work after sixteen Hail Mary's, two mara moja's and a 2lt bottle of Fanta Passion…this character looks like they woke up from a pillow made with angel feathers and still had time to get their face air brushed.
But one thing is very clear…you love to hate them but can't live without them.
4. THE GHOST WORKER
Nobody has a clear understanding of what they do on a day to day…but they always look swamped. To the naked, untrained eye, they are at their desk looking busy like…
However, if you have a keen eye for detail, a call log of unanswered calls and a trail of un-responded emails as to how far they are with the project, you can fairly conclude that their confession, in truth, would be…
However, this character either serves a living God or actively practices witchcraft. But in most cases…
Just as proof that they have a masters degree from Hogwarts, ask them anything off the bat that's work related, and they will almost always answer you accordingly. They bring a new new definition to a cats landing; you will never catch them off-guard.
Speaking of catching, after further studies and comprehensive research, I concluded that because of their special calling in the dark arts, you will also never be able to centrally locate them.
Any attempts to question their whereabouts will be met with, "Niko Within"
5. THE OVER-WORKER 
Unlike their counterpart the ghost worker, these guys make you feel like you are a paper pusher at work.
By the time you are waking up, they have gone for three meetings, kissed two babies, healed the sick and raised the dead. The most common response you will get when you casually ask them about their weekend plans…
6. THAT GUY WORKS HERE?
You will most likely meet this character in a boardroom at a client meeting. If you're the anti-social, dunno-what-the-fuck-is-happening-around-you-type, you will very likely muster some manners and offer them a cup of tea…
Until the meeting commences, the usual round of introduction happens, and you almost smack that tea out of their damn paws when you find out that you work in the same organization.
Things may get even worse when you investigate and find out what they do in the organization.
For all you know, they are working closely with the ghost worker in the dark arts…
7. THE PROBLEM CHILD
From your encounters with them, you can safely conclude that…
But the google school of medicine has termed them as:
They can be your colleagues/clients worst nightmare especially if these individuals fit the profile 'room temperature IQ'.
Anyway, these characters are as unpredictable as the bowel movements of a food poisoning victim on a road trip.
Nilipona after the last post btw…
But I digress…
Anyway, the problem child will shock the socks out of you at meetings saying things like, "I can explain it to you, but I can't understand it for you"
Leaving all of you like..
8. THE SNITCH
First, lets discuss the panic attack you get when you see them walking into your supervisors office…
You are never sure what they have seen or heard. Especially when just last week you saw them having a very intense conversation with the mucheneist. All you know is that once they gather their ingredients (intel- both reported and witnessed) they become expert chef  when it comes to creating some pilau njeri of chaos.
Their presence is akin to that of a cold dark entity descending into a room; makes everyones thong tight and disbands any given umati like…
Anyway, due to unforeseen circumstances I have to cut this short. I will however be quite pleased to hear your feedback as to which species should feature in the continuation of the post.